Monday, June 25, 2012 at 12:01AM
Tweet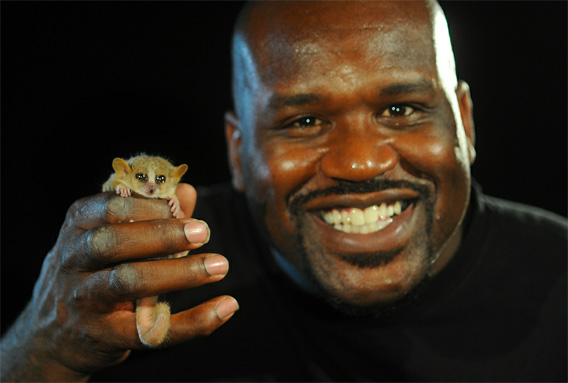 Shaq with a mouse lemur. Photo courtesy of Mireya Mayor.
Raise you hand if you do NOT know who Shaquille O'Neal is.

Seeing no hands in the air, let's move on. Anyone know why Shaq is holding a mouse lemur in this picture?

Okay, you can all put your hands down.

Thanks to Mongabay.com, we know that Shaq is lending his considerable presence to a campaign to raise public awareness about endangered animals and forests in the country of Madagascar.
The mouse lemur is just one of more than 100 lemur species in Madagascar, which is the only country where
Shaq is working with National Geographic explorer Mireya Mayor.

To learn more, and to watch a video of Shaq and the mouse lemur, go to MongaBay.com